Imastamper

General Information
Gender:
Female
Birth Month:
November
Lives in:
California, USA
Nationality:
American
Family
Family:
ladybug45 (sister, quit)
13fluff (brother, quit)

Movie Information

First movie:
Bunny Trouble!
Latest movie:
Ima Update!
Movies:
872
Crowd Pleasers:
105

Must-Sees:

Points:

Membership Status:

14

42,250

Expired August 8th, 2016

Imastamper discovered The Zimmer Twins in the summer of 2008. All she wanted for Christmas that year was a Zimmer Twins account. In the fall of 2009, she finally got one. She did not get to choose her own nickname, however, as her mother made the account for her. A request was made in 2015 to change the username, but no response was given by the website production team.
For Imastamper's Zimmer Twins Profile Page, click here.
Imastamper's Fan Animations
The following video is a compilation of fanmade animations by Imastamper, with commentary and explainations.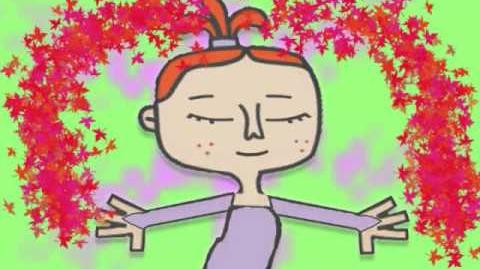 For the short version without commentary, click here .
A series of new animations similar to the ones in the video above were in progress, and one even completed. However, the files were all lost and Imastamper never had the time to "re-build" her ZT resource library.
Imastamper does not currently take animation requests.
Imastamper's Zimmer Twins Fan Art
This is some of the Zimmer Twins fan art created by Imastamper.
Click here to view rules for requests and put any requests you might have on Imastamper's talk page.
The Must-Sees of Imastamper
These Must-Sees are listed in the order they were posted.
V.I.P Memberships
On March 31st, 2010, V.I.P Memberships were realesed on the Zimmer Twins website. The moderation team gave Imastamper a free year of V.I.P Membership. Reluctant to the new website format at first, Imastamper eventually stayed and became accustomed to V.I.P memberships and has stayed with the site, renewing every so often,
The Thomas Edison Report
The Thomas Edison Report movie was made by Imastamper for extra credit while learning about Thomas Edison. This movie got Imastamper mentioned in the Zimmer Blog , and later on, in the History of Zimmer Twins song by Photo-bo . The movie has one incorrect bit of information, however- Thomas Edison did not invent the lightbulb. He invented a different type known as the incandescent lightbulb. This information was brought to attention and corrected in a collaborated version by weatherboy .
Other Accounts
Gaming
ROBLOX - 13redblox (Yes, I spammed once, I'm sorry, let's move on.)
Minecraft - xX13ROCKS13Xx (Not usually in the mood to play, especially on creative mode.)
Nintendo Network/Miiverse: daydreamerkei (Please don't send me Wii U friend requests. Thanks for understanding.)
Nintendo 3DS Friend Code: 1091 - 7852 - 3361 (If you add me, tell me so I can add you as well!)
New Leaf Dream Address: 5500 - 4148 - 9350 (Don't usually play anymore, though.)
Steam - Pineapple837/KeitorinErisabesu (Usually not online, but heck, I have it, so why not?)
Social
Tumblr - keiisnotthattired (incredibly inactive)
Twitter - KeiIsNotTT (Prepare to be bombarded with information about my singing robots)
Soundcloud - keiisnotthattired (Please ignore that cover of "ODDS & ENDS".)
DeviantArt - iamsototallyawesome7 (old) keiisnotthattired (new)
YouTube
keiisnotthattired (for UTAU stuff, mostly) keitheanimator (for MMD videos and other animations)
imachan (for ZT stuff) VloggyKeiIsVloggy (currently unused vlog channel)
13redblox (currently unused ROBLOX channel)
Trivia
Imastamper is a part of the 10 Must-sees club, along with Catboy, Rad256, TinyRobot, Smiley23, Whatever, and Username00, and MegaGamer1.
ImNOTastamper was supposed to be a male derivative of Imastamper. He is not a real user, and his name was changed to "Gabe101" in POOF. It might change again, this time to an actual user's name in AIZT: RE-AWAKENING.
Imastamper was mentioned twice in the History of Zimmer Twins song, because of the Thomas Edison Report and for contributing (?) to the project.
Imastamper started the "Vines" craze on Zimmer Twins. Other users are completely welcome to make their own vines, and no credit is neccesary because of the idea being  "unoriginal".
Imastamper has been mistaken for the opposite gender on multiple occasions, likely because a vast majority of her announcement videos have Edgar as the main speaker. Imastamper claims this is because "Edgar is epically awesome in his own special way."
Imastamper has been given various nicknames over the years. The most common is "Ima". Then there was the short-lived "Imastampy" , introduced by Qubo_kart.
Imastamper's username is often spelled incorrectly. It has been spelled "Imapaster", "Imastsamper", "iamstamper", etc.
Imastamper has been using The Zimmer Twins for about 8 years- nearly half her life.
Imastamper started a commentary, posting comments on all of her movies. She only did a few, starting from her first movie and moving forward before she lost interest.
In Imastamper's movie "Ima Troll," she describes humourous things she did on ZT in the past. One of these things is the Sonic Fan incident, where, because of pure determination and wit, Imastamper almost single-handedly causes Qubo_kart's video "To: All Sonic Fans" reach over 5,000 views, to the annoyance of some ZT members including Rue.
Ad blocker interference detected!
Wikia is a free-to-use site that makes money from advertising. We have a modified experience for viewers using ad blockers

Wikia is not accessible if you've made further modifications. Remove the custom ad blocker rule(s) and the page will load as expected.