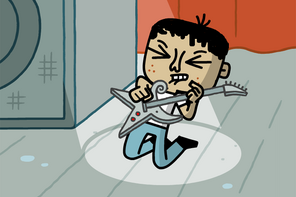 Skypee

Must Sees

1

Crowd Pleasers

24

Movies

124

Gender

Male

Likes

Pizza

Dislikes

Enimies

Talents

Gymnastics

Hobbie

Art

Favourite School Lesson

Art

Favourite Channel

The Amazing World Of Gumball
Skypee is a well known 5 bar user that joined in early April. He is popular for his must see "Thirteenella" and his many spoofs of "Total drama island". He has now started a series called Robot Mayhem and it has around 50 parts now.
Best Movies He Has Done Ever
Edit
Friends

BookgirlZT

rad256

popcorngrl

GMAN6

Megagamer1

rubyanna

Stormrox

Zebrafizz

Hanbanana2

Everyone Who plays ZT
Fortune, Fortune
His Other Account
Edit
Joshywoshy was his other account that started in early 2014. He started to get bored of ZT So he left a year and joined back as Skypee. Joshywoshy Only made a few movies. But he loves ZT Now so he has been on ZT for over 12 Weeks now.
His first series was a spoof of Total Drama island. He got onto the 20th Episode but then stopped the series.
His second series was another Spoof but gave up again.
Then it was Survive. He gave up on THAT too.
Then he made a series called Suspicious City and it was a success but he didn't get many fans so he only made 20 episodes of that.
His next series was Island Survival, he hasn't gave up on that yet but he has took a break.
Then next series was Lost Powers, he made a few episodes but he said that he was going to continue it soon.
His last series was Robot Mayhem, he has got up to around 75 episodes and is aiming to get 100 episodes done. Then Stormrox said that he was going to make it into a movie! YEY! YOU'RE DA BEST STORM!
Skypee left for 23 Weeks, he came back, yey.
This is TBA
Ad blocker interference detected!
Wikia is a free-to-use site that makes money from advertising. We have a modified experience for viewers using ad blockers

Wikia is not accessible if you've made further modifications. Remove the custom ad blocker rule(s) and the page will load as expected.